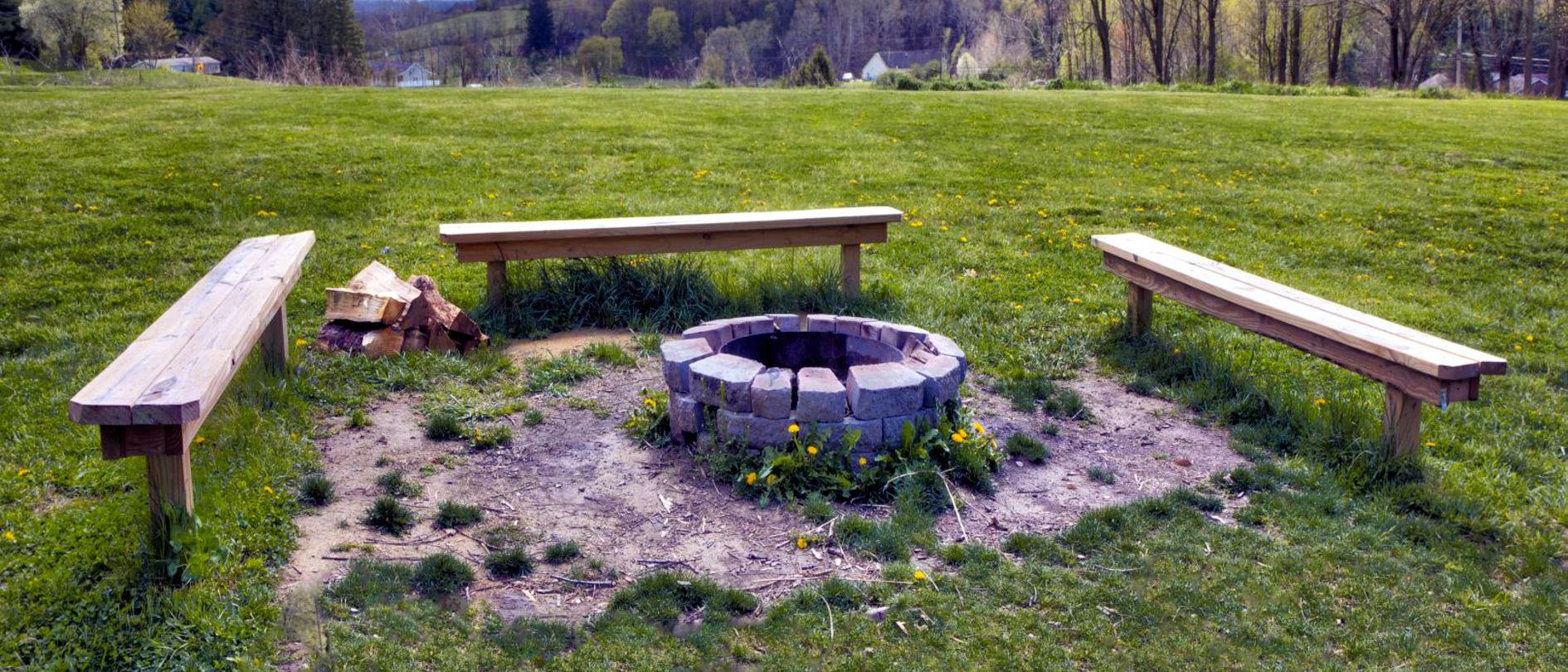 Terms & Conditions
CANCELLATION POLICY
1. If you cancel within 90 days of arrival date, your account will be charged the entire rental fee, unless we are able to secure another occupant of equal value. If we do secure another occupant, then you will receive full or partial refund of your prepaid rental fee, less our $100.00 cancellation fee. 2. If you cancel earlier than 90 days of arrival date, you will receive a full refund of your prepaid rental fee, less our $100.00 cancellation fee and less the 6% service fee (unless the guest cancels within 20 days of the initial booking).Lessor may cancel this reservation at any time by returning your full deposit. There are no cancellations due to inclement weather. Any approved change to arrival date is subject to a $50.00 charge.
​
PRIVACY POLICY
​Room Confirmation
When you make a reservation you are making an agreement with an individual lodging property that it has confirmed your reservation and is holding your room(s). The property at which your room is booked has been notified of your reservation and is obligated to hold your room (once you receive confirmation) and honor it upon your arrival, provided you have accurately represented the number and ages of people in your party. If you decide to bring along an extra person or people, you may pay any applicable extra room charges upon your arrival. No one under 29 years of age may book the Meadowlark without prior consent, and the person booking will be responsible for all damages and actions of all guests.
Guaranteed Secure Transactions

The security of your personal information is very important to us.
Because Hocking Hills Online uses some of the most sophisticated commercially available security software, it is extremely unlikely that any personal information that you transmit to us will be misappropriated. In the rare instance that an unauthorized person obtains your credit card information and uses it, by federal law, you are only liable for the first $50. In any instance where you have discovered or suspect fraud, you need to contact your credit card companies immediately.
Disclaimer/Indemnification
Hocking Hills Online is not responsible to any party for any claim or action resulting from overbooking or the individual lodging property's failure to provide any services to any guest booking through Hocking Hills Online. Properties participating in the Hocking Hills Online system are encouraged to maintain accurate availability on Hocking Hills Online in order to prevent overbooking or errors in fulfilling reservations. In the unlikely event of overbooking, the individual lodging property normally makes every reasonable effort to locate a comparable room for the same price in another property in the same town.
PAYMENT
At initial reservation, half of the amount of your stay has been applied to your credit card. The second half will be charged between 2 and 4 weeks prior to your stay. For your convenience, Hocking Hills Fullhouse Lodging accepts Visa, Master Card, Discover, and American Express cards. The Lessee acknowledges that the cancellation policy has been explained and customer understands said agreement. In addition to the rent, Hocking Hills Fullhouse Lodging reserves the right to charge costs incurred for extra cleaning, damages or items missing from unit. The extra cleaning charge will be invoked when the unit is left in an extraordinarily unclean condition. A pet fee of up to 200.00 could be charged if found that a pet was brought to the lodge without consent.
Fully-Refundable $500.00 Damage Deposit required by check or money order. Deposit to be mailed to 14796 Bradford Drive, Logan, Ohio 43138 and written to Hocking Hills Fullhouse Lodging, LLC.
THE FACILITY
Prior to your possession, FHL has taken a detailed inventory of the contents of the unit. Any missing items will be charged the appropriate replacement cost. Do not move or add any furniture or appliances. Do not decorate without written approval from the management. Do not disconnect, alter or add any electronic appliance to the television system. Do not tamper with the controls of the gas fireplace; enter secured fireplace areas or rearrange the gas logs. As for missing or damaged items, we will send you an itemized statement within thirty (30) days of your departure. Examples of charges are: furniture reset up to $900.00, TV, VCR, DVD, satellite or cable connection restoration $25 or actual cost, whichever is greater.
Additional or unusual cleaning will be charged at the rate of $25.00 per hour, per staff member. Missing linens: $15.00 per item.
​Occasionally appliances, hot tubs, fireplaces, water, TV, electricity, etc, will break down or malfunction. We will service and restore these amenities as quickly as we can, but will not make any rental concession for time without these items. FHL will service and restore these amenities as quickly as it can. Due to cleaning and servicing, hot tubs are sometimes not up to full temperature at the time of your arrival and may need time to heat. Likewise, loss of electricity, water, excessive snowfall or any "acts of God" that are outside of our control will not result in a refund of any rent. The units are located in a rural and secluded setting. Insects and animals are a part of this environment. FHL professionally treats its units on a regular basis by licensed exterminators. In addition, FHL takes measures to minimize the occurrence of bugs, spiders and other critters. No refunds or abatements in the rent will be made due to the presence of such insects or critters. In the event that you become entitled to receive a refund, it will be issued in the form of a gift card for future use at FHL, to be used within a one year period from the date issued.
​LIMITATIONS ON USE OF FACILITY
No outdoor fires unless they are contained in a fire ring constructed by FHL. NO fireworks, loud music or sounds, illegal use of drugs, or parties of any kind are permitted. No tents, campers or outdoor equipment. No minors shall be permitted without parental supervision. No children under the age of 12 unaccompanied for use of hot tub. Violations could result in loss of lodging, forfeiture of any prepaid rent and enforcement by local law enforcement officials.
​OCCUPANCY AND VISITORS
To comply with State and Local codes we cannot exceed the maximum occupancy of our lodge. This includes persons of all ages (babies, children, adults) and visitors. Visitors must be registered beforehand by calling. If we determine that you have exceeded the permitted number of persons at any time, your account will be charged for the per person overage ($25.00 per person, per day) and we will immediately terminate this lease and ask you to leave the premises.
​PETS​
Approved pets are permitted only in rare instances and with prior approval by FHL. Pets must be reported to and approved by FHL prior to arrival and occupancy. Only 2 pets allowed at one time. Pet Friendly Agreement and Rental Agreement must be signed and returned to FHL in advance of occupancy, and a pet charge of $100 per animal will be charged. We reserve the right to refuse pets at any time. If we discover that you brought a pet in or about any facility without prior approval and/or proper agreements, you will be asked to leave and will be charged a $200.00 animal cleaning fee.
​HOT TUB​
Hocking Hills Fullhouse Lodging will take several steps to insure that your tub is CLEAN, SAFE, and in good working condition. On your check-in date your tub will be serviced prior to your arrival; however, if you were allowed to check in before 4 pm we may not have serviced it yet. We recommend for your safety to wait until 4 pm or phone us for a maintenance update.
We feel it is important for you to know the following about your hot tub. Please READ these directions prior to arrival to eliminate any additional costs to you.
An important note about hot-tubs. Your hot tub has been professionally serviced prior to your arrival, the proper water level, and water chemistry have been adjusted to the proper levels. The temperature has been set to the proper level, however if your tub is not fully heated upon your arrival it is directly related to the service that we had just performed. PLEASE BE PATIENT the hot tub heats at approximately 5 degrees per hour with the lid on, if you remove the lid before the tub has fully heated, it will drastically reduce the ability to heat up quickly.
We DO NOT REFUND OR ADJUST your account for mistreatment of the hot tub. Hot tubs are not intended for "party use" please be respectful of the equipment , and what it was intended for, relaxation! Too many people in the hot tub – splashing out water, or overflowing water resulting in a low water level can damage the equipment and drastically reduce the proper water temperature. If this happens and you call our office to replenish the water and add additional chemistry, then there will be a charge of $45 added to your account. Leave the lid closed any time the hot tub is not in use so that the water will stay clean of debris and the water will stay heated.
CHILDREN: Do NOT allow children to play with or use the controls. Do not leave children unattended in or around hot tub.
DO NOT STAND ON, SIT ON, OR DAMAGE LID: Lids cost $800.
CONTROL PANEL AREA: Keep control area dry. Do not enter and exit tub over the controls. Excessive splashing or waves will soak the panel and cause the hot tub to power off.
YOU MAY USE THE CONTROLS MARKED "JETS, "PUMP" AND "LIGHT": The use of any other controls may cause your tub to shut off, change temperature to a cold setting, or damage the equipment.
JETS: There are two controls that adjust pressure to the output of your jets. One is located on top of the hot tub shell, it is round and turns left or right and mixes air to create more pressure and bubbles. The other jet adjustment is the outside ring of each jet. This adjustment turns clockwise and counter clockwise to add or take away the output pressure of each jet individually.
KEEPING YOUR TUB CLEAN: Do NOT put bubble bath, chemicals, flowers, pets, glass or any thing other than yourself in the hot tub. Shower before and after entering tub to remove lotions, dirt and chemicals from your body. Make sure the floater is in the hot tub during or in between soakings. You may be subject to a cleaning fee if the hot tub is left in dirty or soapy condition. Absolutely no food or drink in or around hot tub is permitted.
BATHING SUITS may fade or stain and should be immediately removed and rinsed after soaking in hot tub. We are not responsible for damages.
THE FLOATER located inside your tub is filled with BROMINE tablets to sanitize the water you are in. This may be removed temporarily during use; however, it should be replaced back in your hot tub to ensure the sanitizing process. Note: If you remove the "floater" be careful not to damage it. The floater is somewhat fragile, if damaged a charge of $25 will be charged to your account. If you are allergic to Bromine, do not enter the Hot tub.
SERVICE CALLS: We do not have additional service calls included in the price of your lodging. Our hot tub technicians are only available between 9:00 am and 5:00 pm daily.
I HAVE READ THE FOREGOING AND AGREE TO ABIDE BY FHL DIRECTIONS AND TERMS & CONDITIONS OF USING THE HOT TUB. I UNDERSTAND THAT IT IS MY RESPONSIBILITY TO INFORM MY HOT TUB USERS OF THESE DIRECTIONS, NOTING THAT FAILURE TO FOLLOW THESE DIRECTIONS MAY SIGNIFICANTLY DECREASE OUR HOT TUB PLEASURE.
This agreement shall be construed under the laws of the State of Ohio and the venue for any litigation arising under this agreement shall be proper only in Hocking County, Ohio. I am 29 years of age or older, have listed guests and visitors and I HAVE READ THE FOREGOING AND AGREE TO ABIDE BY FHL RULES AND THE TERMS AND CONDITIONS OF THIS LEASE. IN ADDITION, I AGREE TO RELEASE AND INDEMNIFY FHL AND THE OWNERS OF THE PROPERTY, FOR ANY AND ALL LIABILITY FROM ACCIDENT, OR INJURIES RESULTING FROM THE USE OF THE FACILITY, THE HOT TUB AND THE SURROUNDING AREA.